Heat 3 Smart Gloves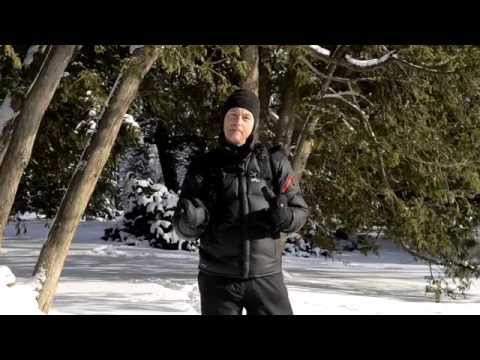 Cool Photography Gear is pleased to bring The Heat Company's Heat3 Smart glove, Europe's #1 outdoor sports and winter photography glove to North America. What makes the Heat3 Smart glove so perfect for winter photography is that it was designed specifically to meet the extreme cold weather needs of the German and Austrian Special Forces units. Turns out their requirements for firing a sniper rifle are exactly the same as our needs as photographers for operating a camera. So the military's hard work in research and design in developing the perfect winter photography glove greatly benefited the photography community. (loud applause)
But you don't have to take our word for it, the glove sells over 60,000 pairs annually in Europe and the Heat3 Smart glove received "Highly Recommended" accolades from Canadian Professional Photographer Paul Burwell, Spring/Summer 2014 Issue of Outdoor Photography Canada. Paul took the Heat3 gloves through their paces last winter at minus 30C without wind chill and reported back that he was finally able to shoot without experiencing the dreaded numb thumb, imagine that.
We invite you to read Paul's full article on the best winter photography glove to get all the details on why he liked it so much and why you'll want to order your Heat3 Smart gloves before the snow flies this winter.
Note: The Heat3 Smart glove was designed specifically for use with the accompanying hand and foot warmer technology. The hand warmers fit perfectly in the top zippered pouch and the adhesive foot warmers can be used on the underside of the glove through the zipper opening on the palm that is used to expose the fingers. We prefer the adhesive foot warmers on the underside of the glove as they do not slide around once they are positioned within the glove. We highly recommend you order both the hand and foot warmers when you order your gloves so you are prepared for the extreme cold temperatures when the mercury really plummets.